The world as we know it may end this weekend. We all had a nice run but all good things must come to an end including our existence. We want to go out with a bang so this Friday and Saturday only (if society has not yet completely collapsed) we are having a massive End of the World Sale including a HUGE Inventory Clearance Sale!
6 Months No Interest Financing!
All purchases over $399 are available to get 6 months no interest financing (OAC). Added bonus: you'll never need to pay it off after the world ends (which it probably will)!
10% Off Our Already Discounted Drum Sets!
10% Off our already discounted drum sets to end this world with a bang! 5 piece acoustic sets w/ cymbals & throne starting at just $359 after discount.
10% Off Any Trumpet or Pocket Trumpet
Trumpet players can take 10% Off any trumpet or pocket trumpet so you can play along with the 7 Trumpets of the Apocalypse!
Musical Gifts & Ornaments
Pick up some Musical themed gifts and ornaments just in case the whole "end of the world" thing doesn't happen!
15% Off Gator Guitar Cases
Take flight with your guitars safely into the after-world with an extra 15% Off Gator ATA flight cases!
Recording King & Lag Guitars Special Pricing
Play your guitar 'till the end! Special prices on every Recording King & Lag guitar. PLUS, see below for individual Fender, Guild & Schecter guitars and more on sale!
New Marvel Comics & Self Tuning Guitars
Check out the new Marvel Comics guitars and the new Peavey Self Tuning Guitar before it's too late (because the world will cease to exist).
END OF THE WORLD INVENTORY CLEARANCE SALE
Below is our special Inventory Clearance Sale list or click here for printable version. Prices will ONLY be given when you are in the store. Once these instruments are gone, they are GONE FOREVER (like planet Earth).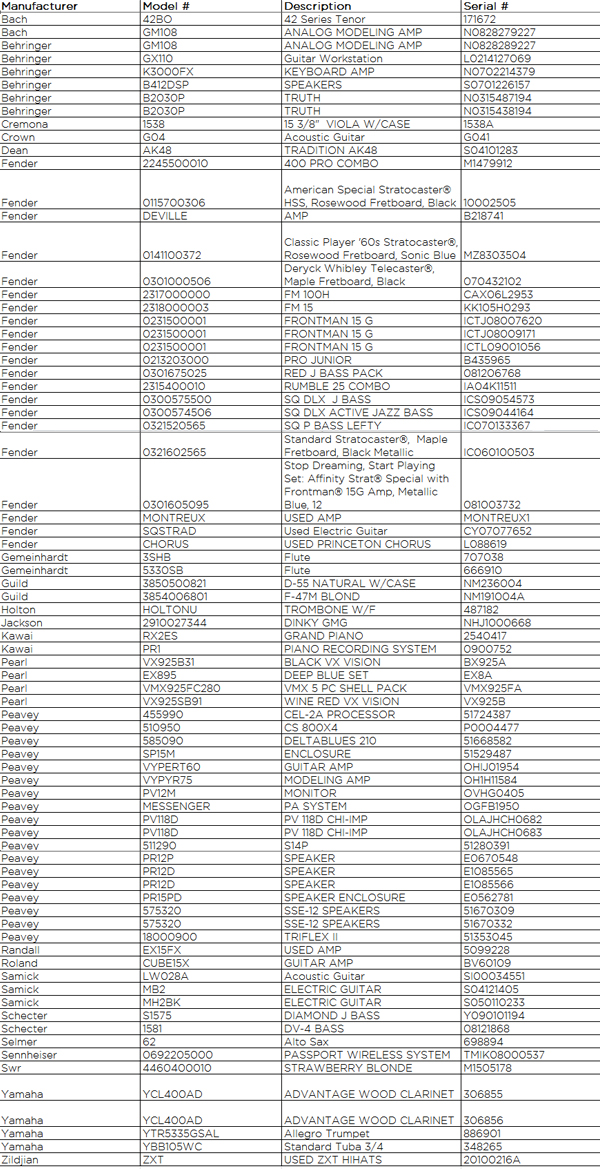 Best of luck in the coming Apocalypse!